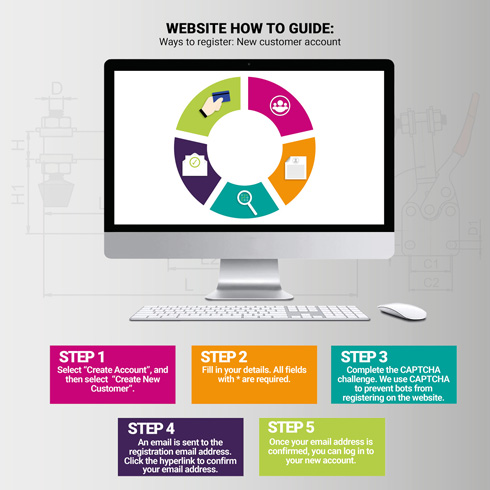 Registration
There are two types of registration on our site: "Create New Customer" and "Create New Company Account." Which account is best? Click through for detailed instructions (with pictures) on how to get yourself registered and ready to order.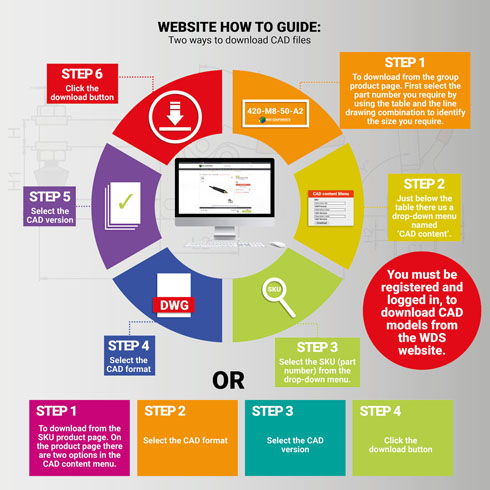 CAD Downloads
If you're just after a download of one of our 3D models, we have the guide for you. Once you're registered and logged in, our CAD downloads are fully available. Click through to read more about how to access the downloads (with pictures).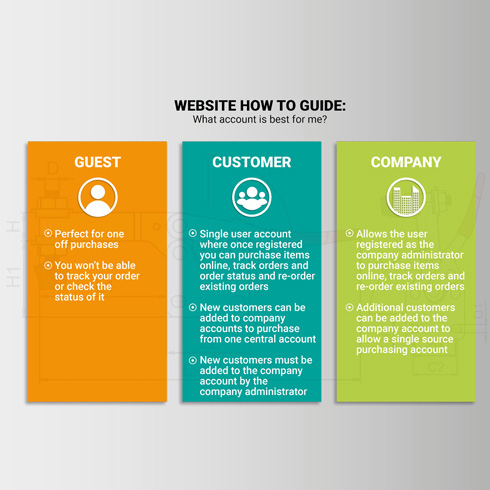 What Account Is Best For Me?
Just interested in a one time purchase? Or are you purchasing for a company, with multiple users accessing our site? Our useful guide will help you navigate to the right account for you.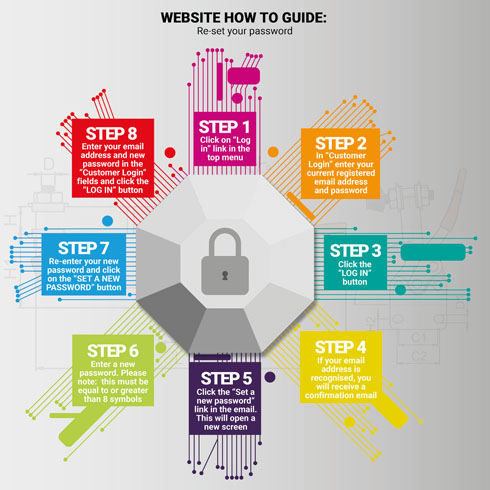 Re-Register And Set New Password
For security reasons, you will need to change your password before you can log in to the new site. Please use the following steps to log into your account.